One of the most awaited Christmas decor items, especially by kids, is undoubtedly the magical looking Christmas tree. It is said that Christmas tree was included in the celebrations ever since humans observed these evergreen trees glistening in the moonlit sky on a clear night sparkling against the backdrop of white snow. One of the most import Christmas symbols for centuries, Christmas trees were used in many pagan festivals to honor their gods and spirits. Vikings in North Europe considered these evergreen trees a reminder of the Spring that is about to approach and that the Winter will end soon. In ancient England and France, Druids used to honor God of harvests by decorating oak trees with fruit and candles, just as Romans adorned trees with trinkets and candles on Saturnalia.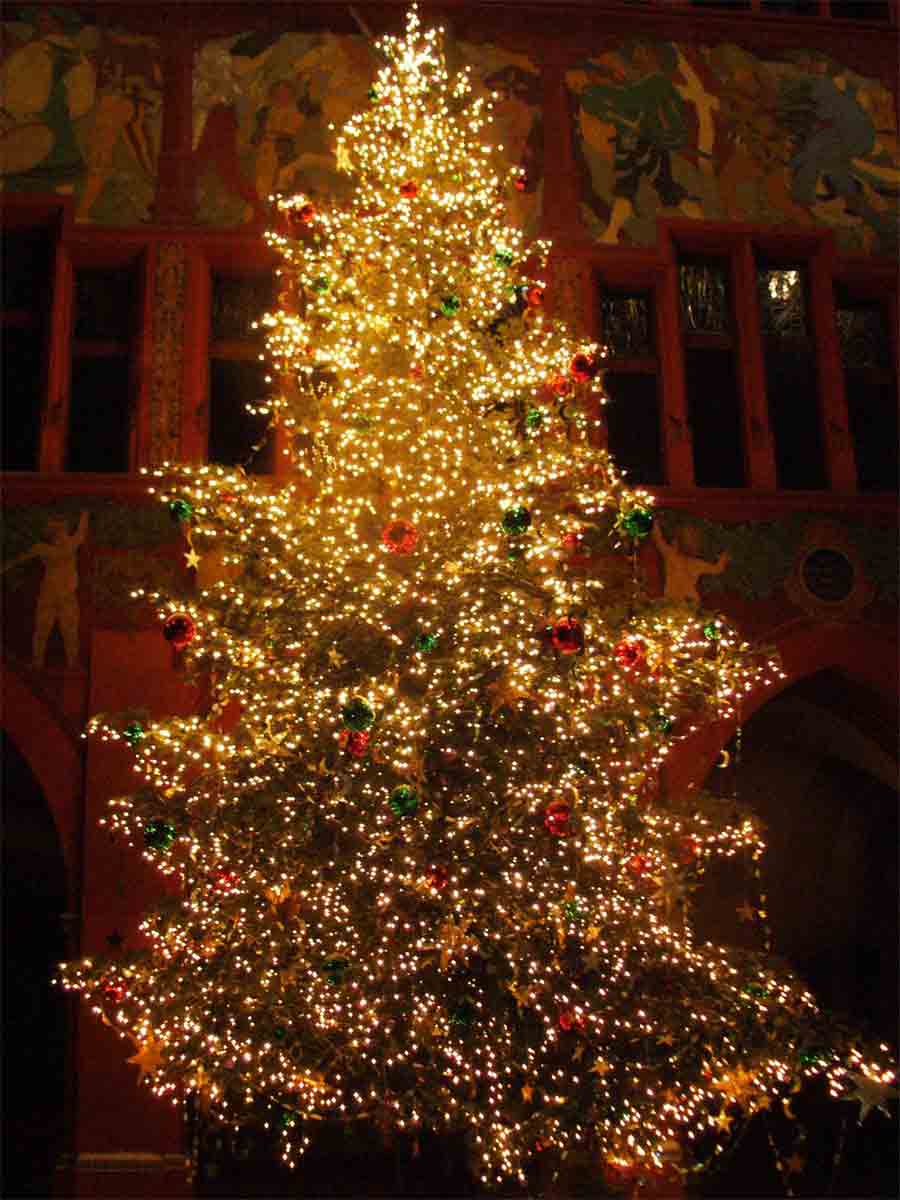 It is said that the German Christians were the first to bring the trees into their homes to decorate or use a Christmas pyramid made of wood in areas where there was a scarcity of trees. Soon, whole Europe caught up with the trend and the English Royalty popularized it among the elite. Prince Albert, husband of Queen Victoria, decorated the first Christmas tree. They had then used candles, candies, fruits, and gingerbread. Christmas tree came to America with the German immigrants and was accepted by the general public only in the late 1800s. At the time of the first public display of a Christmas tree by German settlers in Pennsylvania, it was considered a symbol of pagans. Till then, apples, nuts, cookies, candies, colored popcorn and candles were the popular Christmas tree ornaments.
In the early 20th century, electricity brought a revolution in Christmas tree decoration. Electrical Christmas lights grew more and more popular every year and now most communities throughout the US feature public displays of Christmas trees. The President of the United States now lights the National Christmas Tree every year in Washington as an indication of the beginning of Christmas celebrations. The huge lighted tree at Rockfeller Center in New York is quite a spectacle and skaters spinning beneath it look like angels. Christmas Tree has now gained popularity all over the world and choosing the right Christmas tree and its ornaments, placing gifts beneath it and opening them at midnight is all now part and parcel of Christmas fun and revelry.